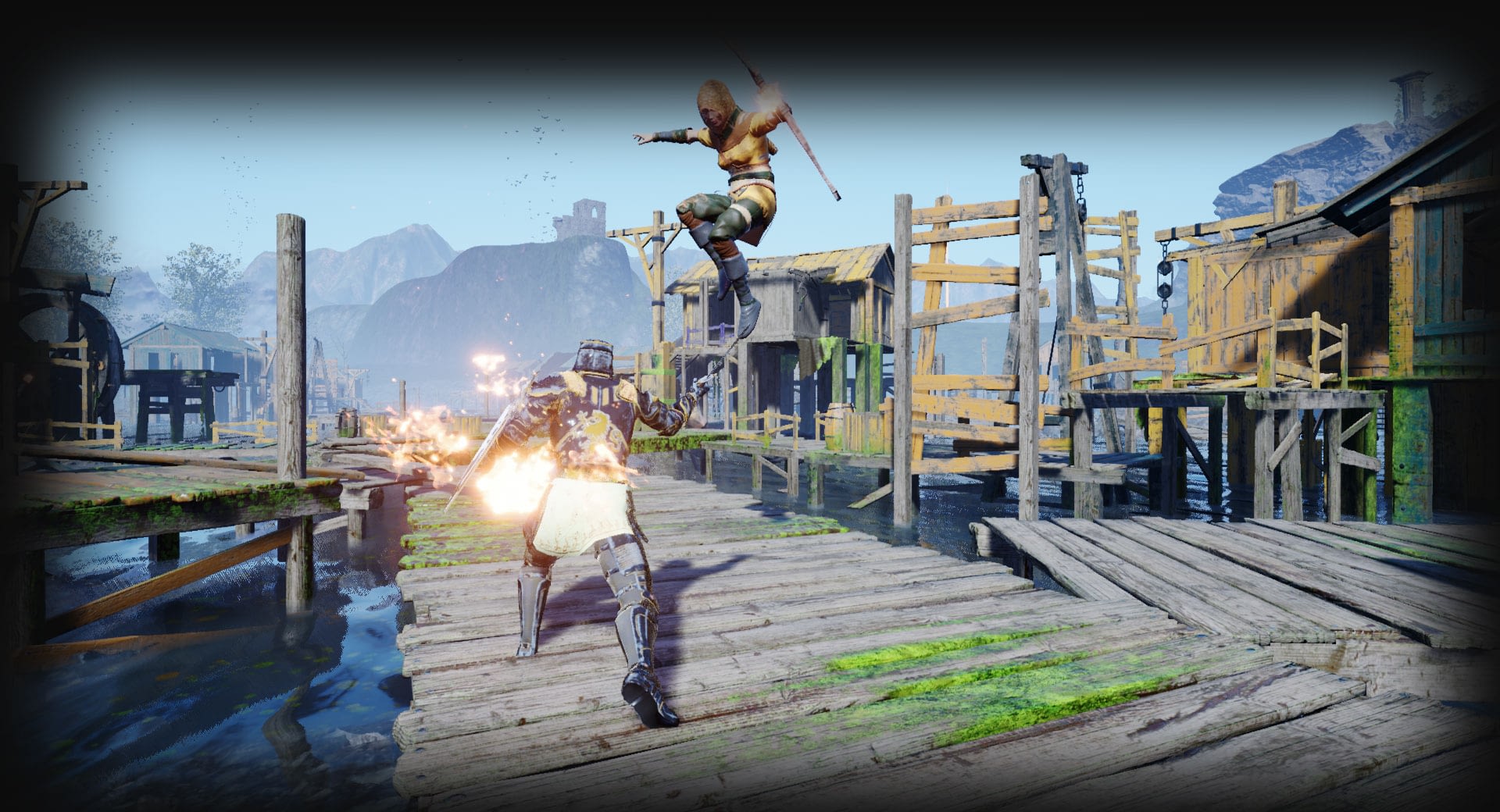 MIDJUNGARD

Steam Release on Dec 21, 2020! Wishlist Us on Steam!
Get the Beautifully Produced
Midjungard Game Bible
With Winning Pro Tips for Free Here.
STEAM STORE PAGE
DROPPING ON STEAM : DEC 21, 2020
MIDJUNGARD IS A TOLKIENESQUE PvP & PvE MULTIPLAYER GAME FOR PC
Midjungard is set in the almost prehistoric misty world of a pre-Viking civilisation, where strange creatures roam this fabled earth.
6 players, formed into 2 teams, are dropped into this ancient land of myth and magic.The teams fight in a PvP mode and acquire points for each enemy kill. Respawning is allowed. When the game timer expires, usually around 15 minutes, the team with the highest points is the winner. In the PvE mode, 3 human players fight against 3 AI bots.
The players can choose between three avatars before game start: Sverdur (the Swordsman), Jaegra (the Huntress) and Smidur (the Smith). Also hidden deep inside the forest is an ancient weapon, the UrHamar. Capturing this mythical weapon morphs the player into the Unnamed Horror avatar with superhuman strength!
Teamwork Will Win the Day
Players can choose between 3 avatars at game start. With a swig of the Galdursbrugga potion, a player can morph into the Unnamed Horror!
Each avatar has strengths and weaknesses and moving forward as a team is the key for mutual protection and ultimate victory.
GAMEPLAY
All Images Straight from the Game with Zero Postprocessing
The lighting and level design have been carefully optimised for a dreamlike landscape coupled with a stellar graphics performance.