Intense Combat in a Norse Fantasy World
ARE YOU READY TO BE THE LAST HERO STANDING?


Choose your hero…
Jump into a world of mist & danger…
Crush your enemies in brutal combat!
Escape impossible odds with clever magic!
Tactical skill matters at least as much as magic….

Midjungard is a 3v3 deathmatch hack and slash with Battle Royale like elements!

Potions recharge health & magic. Special weapons drain magic. Loots give skill upgrades!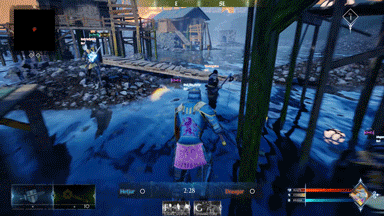 Intense Combat
Your fighting skills have to be sharp to survive the brutal melees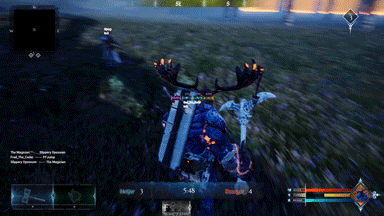 Powerful Magic
Flaming Weapons, Stunning Curses, Magical Entrapments and Temporary Invisibility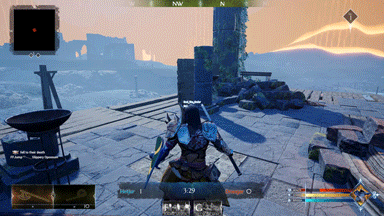 Four Unique Avatars
Sverdur (SwordsKnight), Smidur(Axeman), Jaegra(Huntress) and the Unnamed Horror
You Buy a Game Key Here and Play the Game via Steam
Midjungard is a Multiplayer PvP Game for PC

Why do we sell Steam keys here?
Steam gives us only so many features to customise the gamepage. By creating a dedicated page for Midjungard, we can do justice to the full features of Midjungard.

Is buying Steam keys here safe?
Yes, absolutely! We use Xsolla as the payment gateway to give you the option of using more than 700 forms of payment.

How about the refund?
If you are unsatisfied with the game, just return the game key via Xsolla for a full refund.

Hurry! This launch discount is only for a limited period!
Tactical Skill is Important! Magic can Only Help You So much!

Keep a close eye on stamina! Good stamina lets you execute heavy attacks and allows you roll away from stronger enemy attacks!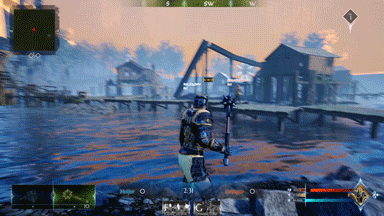 Hurl Secondary Weapons First
Weaken your enemy with missile weapons. Jaegra can fire flaming arrows. Sverdur can inflict a Stunning Curse on enemies with throwing maces.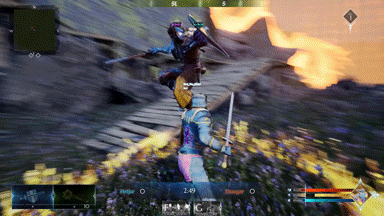 Use Melee Weapons for the Kill
Jump attacks and heavy combo attacks are very powerful. But these need a high stamina level. Carefully manage your stamina.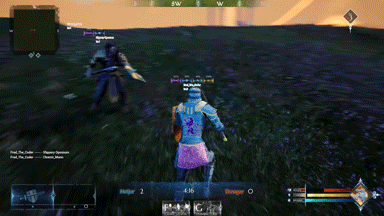 Learn to Block, Dodge and Roll
Shields block all but heavy attacks. Rolling helps you dodge enemy strikes and get to the enemy rear.

Grab Your Midjungard Game Key Now!
Do You Have the Mettle to Survive in the Ur-Forest?